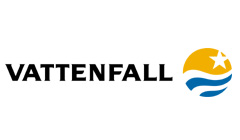 Tittel: Senior Business Developer
Kontraktstype: Tillsvidare
Stillingsprosent: 100%
Sted: Stockholm
Arbeidsgiver: Vattenfall AB
Ref.kode: YB-00000
Søknadsfrist: 2016-09-11
Senior Business Developer
Do you want to explore and develop new business opportunities? Do you see new opportunities in the field of electricity and heating? If that is the case, you might be interested in joining Corporate Business Development at Vattenfall. We are now looking for an experienced and ambitious
Senior Business Developer:
that will help us to pursue new business and be part of the new energy landscape. It is an unlimited full-time position located in Stockholm/SWE.

Your job as a Senior Business Developer
You will be part of the Business Development department. You will work with identifying new business opportunities and developing them until it is time to hand them over to the operating units. You will both be managing projects as project manager and be part of projects as expert. The projects are staffed by your business development, operational units and staff functions colleagues. You will be part of the international corporate business development unit. Meetings with international colleagues are often held virtually, however limited travelling will also be required. You will have the opportunity to further develop deep knowledge of business development and the energy industry.

Your key activities will be:
Identify and validate business development opportunities
Analyse and design the business models of the opportunities as well as identifying and negotiating with relevant partners/suppliers of the business model
Implement business models or hand over to our Business Areas

Your profile as a Senior Business Developer:
Are you triggered by exploring new opportunities? Perfect! We are looking for someone with a wide industry experience that has an interest to further develop.

A self-going and performance oriented team member with the following skills and experience:

Scouting of new business opportunities
Business development experience within Energy solutions for Real Estate or Service industry or a wide industry experience
Experience of analyzing and developing business models and practical realization of such
Experience of business development projects including realization
Strong analytical skills and business acumen
Project Management skills
Experience of negotiations and sales.
Fluency in written and spoken English
A bachelor degree in economics, engineering or comparable

Within Business Development we value your communication skills as much as your hard skills. We are looking for a good communicator who is able to listen, bring a message across clearly, retrieve the needed information and has the ability to adapt to his/her audience.

At Vattenfall, we are convinced that striving for diversity & inclusion helps building a more attractive, efficient, customer centric and profitable company. Therefore we welcome applications from all individuals regardless of age, religious belief, gender identity & expression, sexual identity, disability and ethnic background.

What we offer:
An unlimited full-time position. The location is Stockholm/SWE.

Working at Vattenfall means more than 'just' having an interesting job in a result-orientated culture. Here you will be part of a challenging, complex and international work environment. We offer our employees competitive remuneration, training opportunities and personal development.

Our organization:
Vattenfall is one of Europe's largest generators of electricity and one of the largest producer of heat. Our strategic direction includes a strong customer focus, a more sustainable energy portfolio and increased business focus. Vattenfall is a European energy company with over 28.000 employees. Together we produce heat and electricity from six energy sources; wind, hydro, biomass, nuclear, coal and gas. To continuously and reliably deliver energy to our society we need a variety of energy sources.
The Business Development department is exploring, defining and validating new business opportunities for Vattenfall in the Nordic countries

More Information
Union representatives in Sweden:
Hans Henriksson (Akademikerna), Anders Ekemar (Unionen), Birgitta Carlsson-Allmér (Ledarna) and Ronny Ekwall (SEKO). You can contact them via Vattenfalls switchboard 00468-739 50 00.

For more information about the job you are welcome to contact hiring manager Mattias Tingvall via phone +46 8 7395613, for information about the recruitment process please contact recruiter Bettina Keil, via phone +49 40 79022 2289 or apply directly (in english) via the application button. The closing date for the vacancy is 2016, Sept. 11th.
Vattenfall
är en av Europas största elproducenter och den största värmeproducenten. Vi levererar el, värme och gas till 15,5 miljoner privat- och företagskunder i Sverige, Danmark, Finland, Holland, Tyskland och Storbritannien.
Vi arbetar med alla delar i värdekedjan – produktion, distribution och försäljning. Vår energimix består av sex energikällor: biomassa, kol, kärnkraft, naturgas, vatten- och vindkraft.