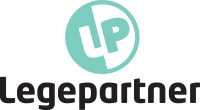 Tittel: MEDICAL SCIENTIFIC LIAISON CONSULTANT
Kontraktstype: Contract
Stillingsprosent: Full time
Sted: Oslo
Arbeidsgiver: Medhouse AB
Søknadsfrist: asap
MEDICAL SCIENTIFIC LIAISON CONSULTANT: NORWAY – OSLO
A well-established major multinational pharmaceutical company is through Medhouse More Medical currently hiring a Medical Scientific Liaison (MSL). As MSL you will act as first point of contact for all medical and scientific questions with focus within oncology.

A new generation of products within oncology is being launched and you will together with your team be responsible for both planning and ensuring the execution of the medical strategy. In addition to this you will be mapping the use of these products to optimize the use within the segment. Key opinion leader management and the planning and coordination of internal and external meetings with medical experts, will also be a part of your role.

The position requires a long term consultant in the Oslo area but also other Key-hospitals in Norway will be covered. Starting in January 2016 and ending in December 2016.
The main responsibilities are:
• Identify, develop and maintain long term collaborative relationship with Key Opinion Leaders (KOL ́s) as well as Key Decision Makers (KDM ́s) within the therapeutic area

• Participate in development of strategic/tactical regional/national medical plans and to be responsible for the execution of a signed parts

• Mapping of oncology clinics and facilitate the exchange of information and experiences within accounts and between different clinics

• Facilitate company sponsored and investigator sponsored trials. Provide frequent updates on investigative site support by updating medical/clinical teams with feedback and insights from interactions with KOL ́s and investigators

• Provide medical/scientific presentations to internal and external groups.

• Act within compliance and legal requirements as well as within company guidelines

Who are you?:
• You have an advanced clinical degree (e.g. PharmD, PhD or MD – other doctoral degrees or similar may be considered)

• Clinical/research experience in the area of oncology is preferred

• Previous pharmaceutical/MSL within oncology experience is preferred

• You are able to work independently as well as in cross functional teams

• You are flexible and diplomatic and has entrepreneurial skills

• Communicative and fluent in English, both spoken and written

The position is field based which includes national and international travelling.

The process is on-going, submit your CV via our website www.medhouse.se as soon as possible. Medhouse More Medical offers you a creative and stimulating position where you will be an important part of our team.
For additional information please contact:
Kontaktperson:
Niclas Lindqvist at Medhouse More Medical, tlf: + 46 70 311 2441, e-post:
Klikk her
Medhouse
is a Nordic consultancy company in the pharmaceutical, biotech and medical device industry. After more than sixteen years in business, we are today the leading consulting company in the Nordics within the life science sector.