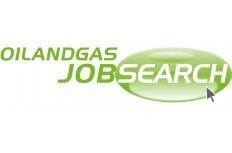 Tittel: Site Project Manager
Kontraktstype: Permanent
Stillingsprosent: Full time
Lønn: AED 52,000 per month
Sted: United Arab Emirates
Søknadsfrist: 20-07-2016
Site Project Manager (Rotation) job in United Arab Emirates
Our client is one of the leading EPC contractor having Oil & Gas projects in Middle East
Job description:
The purpose of the job is to supervise and control all the activities of a project, to ensure that project is executed in a profitable and timely manner by maintaining the quality committed with the client in the proposal. The efficiency of this position is critical for ensuring protection of company's interests and credibility with the clients.

The successful candidate will have a key role in reviewing and advising on the performance of contractors and payment terms, and will participate in bid openings.

Requirements:
Bachelor's Degree in Engineering.

15 years of overall experience with 5-7 years in Project Manager's role.

KEY ACCOUNTABILITIES:
Manages the project to ensure that it is completed within the budgeted cost by maintaining the quality committed in the proposal.

Prepares project budget based on inputs received from the Proposals Department and submission of the same for approval of the management.

Ensures timely submission of correct invoices to the client and follow up of receivables from the client.

Ensures issuance of purchase requisition to Commercial Department which allows required time to arrange procurement, dispatch and arrival at the project site.

Executes the project in the most efficient and safe manner by implementing the Company's procedures in letter and spirit.

Hand over the project to client is fully complete and perfect condition.

Close-Out the project from view point of cost settlement, documentation and surplus material settlement.