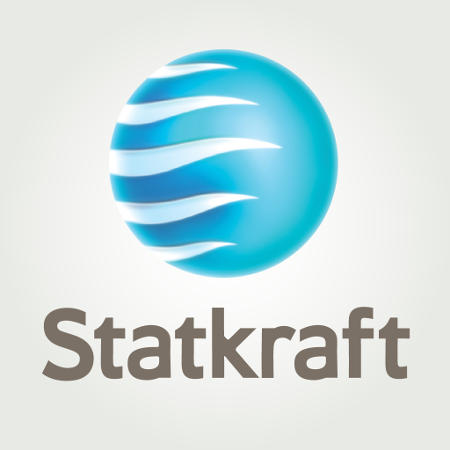 Tittel: Construction Manager
Kontraktstype: Permanent
Stillingsprosent: 100%
Sted: Düsseldorf
Arbeidsgiver: Statkraft Group
Søknadsfrist: 31-12-2015
Construction Manager Solar PV Systems (m/f)
As part of the Norwegian state owned Statkraft Group with 3700 employees in more than 20 countries, Statkraft Markets GmbH is the 6th largest power producer in Germany by capacity. Since 1999 we have been an active trader of power, gas, renewable and emission certificates and a broad range of structured products. Lately we have become one of the leading players and service providers in managing distributed energy generation. For us the ideas of our 450 committed and ambitious colleagues make the difference. Share our passion for renewable energy and be a part of tomorrow's energy world.
Your role:
In order to strengthen our business, we are looking for a technical project manager with proven track record in advanced project management of Solar PV projects. You will assist in setting up our new business in close cooperation with Statkraft's business development teams in The Netherlands and Germany.

In detail the following tasks will be part of your job profile:
Management of Solar PV construction activities as Lead Engineer for utility scale and larger rooftop solar PV projects
Operations management of constructed plants including O&M supervision
Support of due diligence in different project development phases
Support negotiation of relevant project contracts (purchase agreements and project sale, EPC and O&M contracts)
Liaise with statutory and non-statutory stakeholders and partners
Ensure the implementation of the applicable laws and requirements regarding Health, Safety and Environment
Supervise the development of technical specifications and configurations
Manage outside engineering consultants / designers as necessary
Deal with contractor tenders and review consultant work scopes and budgets
Ensure proper project document administration and management procedures
Responsible for risk management and reporting

Your profile:
University degree in science or engineering
Solid engineering knowledge and experience in working within an international environment
Proven track record of successful Solar PV construction project
Understanding of system components and design for PV power plants
Knowledge of EPC contracts in Solar PV
Business minded and strong negotiation, communication and reporting skills
Ability to operate/work in AutoCAD
Fluent in English, German and Turkish is an advantage
We are looking for a structured person with good cooperative qualities, high energy level and an appetite for new challenges. The position will require periods of extensive travel (Germany, UK, Turkey). Home base will be Düsseldorf, Germany.

Statkraft offers:
Professional and personal development in a company experiencing strong growth
A positive working environment characterised by competence, responsibility and innovation
A diverse workplace with regard to gender, age and cultural background
Competitive terms of employment and excellent benefit schemes
Expected Start Date:as soon as possible
For further information and a job description please contact
Kontaktperson:
Katharina Kutzner (HR Business Partner), tlf: +49 211 60244148
Statkraft
is a leading company in hydropower internationally and Europe's largest generator of renewable energy. The Group produces hydropower, wind power, gas power and district heating and is a global player in energy market operations. Statkraft has 3700 employees in more than 20 countries.