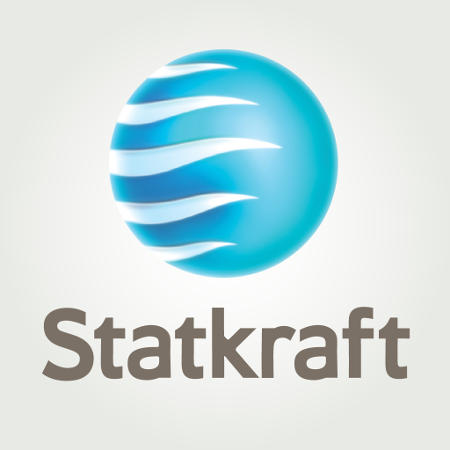 Tittel: Corporate Compliance Officer
Kontraktstype: Permanent
Stillingsprosent: Full time
Sted: Oslo
Arbeidsgiver: Statkraft Group
Søknadsfrist: 02-05-2016
Corporate Compliance Officer
Corporate Legal & Compliance (CLC) in Statkraft provides legal and compliance advice and review. The department has about 45 employees, with offices in Oslo, London, Stockholm, Amsterdam, Düsseldorf, Tirana, Istanbul, Delhi, Lima, Florianopolis and Santiago. We are now seeking a Corporate Compliance Officer to head the Compliance unit in CLC, which currently has three employees in Oslo, one in Istanbul and one under recruitment in Brazil. The position will report to the Chief Legal Officer.
Your role:
Lead corporate compliance activities in Statkraft within the areas of anti-corruption, fraud, money-laundering, economic sanctions, export control, competition law and personal data protection.
Develop and maintain corporate compliance policies and requirements
Develop and roll-out compliance training programs and communication
Advice the business areas and staff areas on compliance issues in projects and day-to-day business
Assist the business in integrating compliance activities into key business processes
Carry out compliance risk assessments and propose risk mitigation measures
Facilitate integrity due diligences of potential business partners
Provide regular status reporting on compliance
Utilize appropriate methodologies and technological solutions in the compliance work
Manage the compliance unit in CLC
Manage relationships with external legal counsels and other consultants

Your profile:
Master degree or equivalent in law, finance or other relevant area
High proficiency in written and spoken English
Substantial experience in compliance work, in multinational companies, law firms, auditing firms, other consultancy or in public prosecutors' office
Extensive knowledge of laws and regulations in the areas of anti-corruption, fraud, money-laundering, economic sanctions, export control, personal data protection and competition law
Extensive business knowledge and international experience
A self-aware, self-confident individual who has well developed listening and analytical skills and a strong ability to provide proactive advice on a variety of compliance matters.
Confident in assessments of challenging compliance issues and strength in sustaining independent views
Strong leadership skills with a proven track record in managing teams and making positive impacts on organizations. Extensive experience in functional and people management
Excellent network builder
Articulate and effective communicator, both orally and in writing, with an energetic, charismatic and approachable style
Proven abilities in taking responsibility for executing concurrently and efficiently on a portfolio of high quality deliverables according to strict timetables
Very high personal integrity and ethical standards
Flexibility to travel worldwide

Statkraft offers:
Professional and personal development in a company experiencing strong growth.
A positive working environment characterized by competence, responsibility and innovation.
A diverse workplace with regard to gender, age and cultural background.
Competitive terms of employment and excellent benefit schemes.

To apply please submit your CV and application via www.statkraft.com; "Careers – Job vacancies" within May 2nd.
For further information and a job description please contact
Kontaktperson:
Henriette Dankertsen, tlf: +47 22012464
Kontaktperson:
Kjetil Haug-Nodeland, tlf: +47 91167703
Statkraft
is a leading company in hydropower internationally and Europe's largest generator of renewable energy. The Group produces hydropower, wind power, gas power and district heating and is a global player in energy market operations. Statkraft has 3700 employees in more than 20 countries.