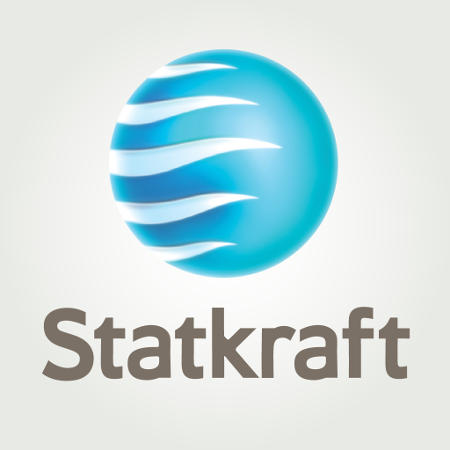 Tittel: Murex Business Analyst
Kontraktstype: Permanent
Stillingsprosent: 100%
Sted: Oslo
Arbeidsgiver: Statkraft Group
Søknadsfrist: 05-03-2016
Murex Business Analyst - Trading and Risk Management System
The Business Area Market Operations & IT is responsible for Energy Management of Statkraft's European assets, including analyses and long term price forecasts, and Trading & Origination. In addition the Business Area includes Finance, Risk & Business Support and provides IT services for all of Statkraft.

Advanced use of IT is the foundation for Statkraft's present and future position as one of the most competitive players in the renewable energy industry. Statkraft has a genuine belief in the value of the best possible cooperation between business and IT.

Statkraft is looking for a Murex Business Analyst to strengthen the team. Murex is chosen as the main trading and risk management system in Statkraft. The system is used at our offices in Oslo, Trondheim, Stockholm, London, Istanbul, Düsseldorf and Amsterdam. The position is limited to two years.
Your role as Murex Business Analyst, located in Oslo but serving users in many locations:
Business Support
Being a channel for Murex users to address issues, ideas for solving problems and further improving the use of Murex
Provide support to Front Office traders/originators in setup of complex trades and solving issues in Murex
Coordination
Maintain Murex Superuser network
Coordinate the functional requests from users, help to formulate the requests towards IT and work in the process to prioritize the requests
Building the relationship between business and IT
Knowledge Development
Keep up to date with new market and Murex developments
Increase skills and knowledge level of Murex in all departments by one-to-one and group trainings of users
Development
Participate in larger Murex development projects to represent the users
Represent the users in the development phase and help to test new functionalities

Your profile:
Higher education, preferably master of finance / science / computer science
Broad understanding and interest in the financial or commodity markets
A significant understanding of trading and risk management systems and processes
Excellent co-operation and coordination skills – we are searching for a service-minded teamplayer
Good communication skills – both in written and oral
Understanding of system support, configuration and development and programming experience are aadvantage – but you will not be the one coding
Skills in Murex tools e.g. MXML, Datamart reporting, VAR are appreciated
Fluency in at least one of the Scandinavian languages and English

Statkraft offers:
Professional and personal development in a company experiencing strong growth
A positive working environment characterised by expertise, responsibility and innovation
A diverse workplace with regard to gender, age and cultural background
Competitive terms of employment and excellent benefit schemes
Location will be Oslo, but some travel should be expected.
For further information and a job description please contact
Kontaktperson:
Hannah Knöppel, tlf: +47 480 69 790
Kontaktperson:
Laura Helbach, tlf: +49 (0)163 912 0175
Statkraft
is a leading company in hydropower internationally and Europe's largest generator of renewable energy. The Group produces hydropower, wind power, gas power and district heating and is a global player in energy market operations. Statkraft has 3700 employees in more than 20 countries.