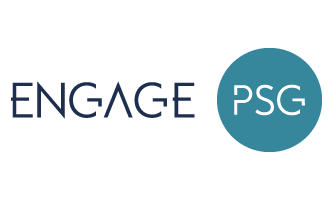 Tittel: Email Marketing Manager
Kontraktstype: Permanent
Stillingsprosent: 100%
Lønn: £30k - £40k pa + corporate benefits
Sted: London
Ref.kode: 217626-EMMLONDON_337267
Søknadsfrist: ASAP
Email Marketing Manager
A fresh opportunity has emerged within an e-commerce incubator business at an exciting time of growth.

Our client has a fantastic reputation within the online fashion industry and owns a large proportion of the market share due to its innovative and unique marketing platform and global sales results.

At a time of rapid expansion, they are seeking an E-mail Marketing Manager to become part of a well-structured team with an ultimate vision for success, reporting to the Online Marketing Manager.
Job Purpose:
The main objectives of this role will be to manage a team of passionate executives as well as maintaining and creating email content strategies as part of an exciting, world class marketing campaign.

Key Responsibilities:
* Create and maintain email content calendar.
* Manage Copywriter for content for all email.
* Work with ESP to solve any technical and deliverability issues.
* Hold monthly meetings with Email Marketing Executives and ESP to discuss strategy.
* Carry out email insight reporting on a weekly basis and assist Online Marketing Manager with monthly analysis on email performance.
* Stay up-to-date with email marketing best practices and trends.
* Manage email data feeds and ESP database.
* Inform Online Marketing Manager on the development of all email programs.
* Decide on merchandising categories and product uploads.
* Support the web development manager on UAT for new releases.

Knowledge, Skills and Experience:
* Minimum of 2 years' experience as a Marketing Manager
* E-mail marketing experience in an e-commerce environment.
* Ability to work under pressure to tight deadlines.
* Excellent data segmentation and analytical skills.
* Knowledge of using an e-mail management system (preferably Smart Focus).
* Experience in online design utilising Photoshop, Dreamweaver and content management systems (preferably BT Fresca).
* Experience of working in a fashion or lifestyle brand preferred.
* Competent in HTML & CSS