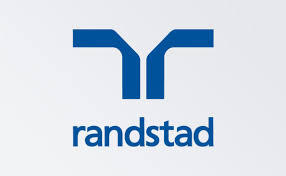 Tittel: Area Sales Manager
Kontraktstype: Permanent
Stillingsprosent: 100%
Sted: Scandinavia
Arbeidsgiver: Randstad AB
Søknadsfrist: 25-11-2015
Area Sales Manager
Bonatrans Group is looking for an Area Sales Manager for the Scandinavian market.

Bonatrans Group will enter the Scandinavian market and this is a great opportunity for the right person.

BONATRANS GROUP, a. s. is the largest European and the only Czech producer of railway wheel sets and their accessories. Headquarters and production facilities in Bohumín, Czech Republic. Workforce more than 1500 employees. Deliveries to over 80 countries in 5 continents.
Dina arbetsuppgifter:
• Entering new markets and brand´s expansion
• Marketing and business analysis
• Searching for new business opportunities
• Preparing a business strategy
• Preparation sales contracts
• Reporting to the top management in CZ
• Preparation of offers and participate in tenders of our customers

SALES DESTINATION:
• Scandinavian area – by agreement

Your background:
We are looking for you who have
• A track record from railway or automotive industry proving sound results
• Analytic thinking, technical background and time management skills
• A proven record in business and sales area
• Fluent English to have the ability to communicate with czech team
• Native swedish language
• Willingness to travel and work hard to achieve the goals
• On a monthly basis you will travel to Czech Republic to report your results.

Your personal qualities:
For this position it's important that you have a high level of independency, analytical thinking and time management skills. As a person you possess sale skills and are result-oriented.

Bonatrans offer you:
• A position within a very strong and stable company – top producer in CZ
• Attractive product
• Car, notebook, mobile phone
• Home office
• Start by agreement

We make continuous selections and interviews, so we would like to have your application as soon as possible but no later than November 25.

About Randstad Professionals
Randstad Professionals works with recruitment in the technology and IT segments. Our specialised recruiting consultants, with an engineering background and in-depth HR expertise, ensure the quality and precision of every part of the recruiting process. Randstad has more than 600,000 employees in more than 40 countries, making it the second largest recruiting and staffing company in the world. Randstad's philosophy can be summarised with the words "good to know you", which expresses our availability, our willingness to listen and our commitment to good collaboration at every stage.
For more information:
Kontaktperson:
Ivana Máchová, Senior Consultant, tlf: +420 778 717 685
Randstad
är världens näst största HR-service företag och arbetar med bemanning och rekrytering. Vi är nu representerade i över 40 länder, med över en halv miljon medarbetare på uppdrag hos våra kunder varje dag.

På Randstad i Sverige har vi specialiserat oss på att hjälpa företag att rekrytera och hyra in kompetent personal inom Administration, Kontor, Ekonomi, IT, Callcenter, Sälj och Marknad samt Produktion och Lager.

Med medarbetare i Stockholm, Göteborg, Södertälje, Västerås, Uppsala, och Malmö är vi i dag ett av Sveriges ledande bemannings- och rekryteringsföretag, samtidigt som vi har det lilla företagets sätt att arbeta där en nära och personlig relation till dig som kund är viktig för oss.