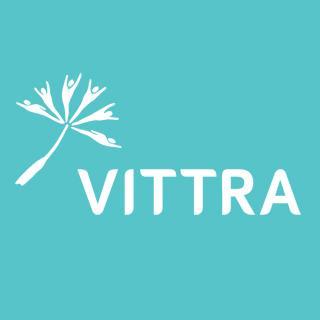 Tittel: Teacher
Kontraktstype: Permanent
Stillingsprosent: Full time
Sted: Sollentuna
Arbeidsgiver: Vittraskolorna
Søknadsfrist: 2016-08-28
English primary school teacher for Vittra
Do you want to work as an English primary school teacher for the foundation (förskoleklass) class at Vittra Rösjötorp International?
We are looking for an English primary-school teacher:
with qualifications that are from Sweden or that have been validated by the Swedish Council for Higher Education / Högskoleverket.

At Vittra Rösjötorp, we recognize that young children have specific needs and will learn most effectively when they feel happy and secure. The early years of a child's education are an important time for establishing positive attitudes towards school, good self worth and appropriate behaviour. Our school strives to provide a safe and caring environment in which each child feels valued and is able to develop and learn at his/her own rate in an engaging and stimulating setting.

We require that you are a native speaker of English and that you have a good grasp of Swedish. We think that you are driven, engaged and professional and always prioritize the children's best. You get to work with a team of competent and positive teachers. You will be required to teach our foundation class, which is divided into two groups, and taught by a team of three teachers.

Our aim is also to help you and give you the tools to further develop your working methods that can enable each child to develop to their own full potential.

Do you want to be a part of the team at Vittra Rösjötorp? Then don't hesitate and apply now! if you want to know more about us, please visit our website http://www.vittra.se/Våraskolor/StockholmNorr/Rösjötorp.aspx

The position is full-time. However, we are an expanding school and a good performance increases your chances of securing further employment. Vittra Rösjötorp always has a 6 month probationary period (provanställning). You will be required to begin work on the 9th of August. Please send your application to Lubna Irfan, preschool and school principal.
For more information:
Kontaktperson:
Lubna Irfan, tlf: +46(0)858575571, e-post:
Klikk her
Vittra's
International pre-schools and schools are meeting places with a positive and open atmosphere. We believe that children and teenagers with good language skills and an increased understanding of different cultures will have greater opportunities in life. Aside from how we work each day at Vittra, in our Vittra International schools you will find educators that speak both English and Swedish and where we work hard to give each child an extra international perspective. In addition to the five promises that already exist in our Vittra schools we also work with a special Vittra International sixth promise as well.