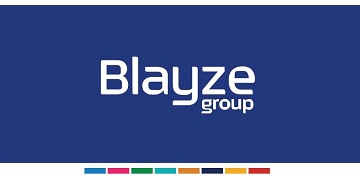 Tittel: Head of Marketing
Kontraktstype: Permanent
Stillingsprosent: Full time
Lønn: £70000 - £80000 + Bonus & Benefits
Sted: London
Søknadsfrist: Asap
Head of Marketing - UK House Builder
An exciting opportunity has arisen for an experienced Marketing Manager / Head of Marketing to join one of the UK's most leading residential developers, based in head office London. Developers of luxury residential property and regeneration schemes.

Reporting directly into the Sales Director, you will be responsible for assisting with the planning and implementation of all marketing activity to create awareness and promote product in support of sales. A strong understanding of the selling and appraising of residential developments is essential.
Job description:
*Plan, develop, deliver and evaluate market leading marketing communications that deliver high quality leads cost effectively.

*Plan, develop and deliver highly effective launch activity for new sites and new phases on time and within budget

*Ensure that all Sales teams are informed and engaged with current and forthcoming marketing and site launch activity.

Desired Skills & Experience:
An Experienced Marketing Executive of graduate calibre with a minimum 10 years experience in a B2C marketing role preferably in the property or construction sectors.

*Strong commercial acumen to support decision making and delivery of efficient marketing activity, financial and budget management

*Strong leadership - can demonstrate experience of managing a team that delivers high quality on and offline marketing activity.

*Comfortable with pace as opposed to perfection, organisational and project management skills

*Stakeholder management - Excellent communicator and strong relationship developer, confident, articulate and can present a compelling business case to senior stakeholders, strong influencing skills, able to overcome objections, a good negotiator.

*Customer centric - understands needs and places the customer at the heart of everything

*Works independently, decisive, strong judgement, problem solver,Ideally has experience of managing third party agenciesCompany Description

*Works with the strategic and creative agency and Group Head of Marketing to ensure quality and timeliness or work is delivered to agreed service level and supports delivery of the strategic plan for the brand.
For more information:
Kontaktperson:
Consultant: Chris Wright, tlf: +44 0207 593 5486, e-post:
Klikk her