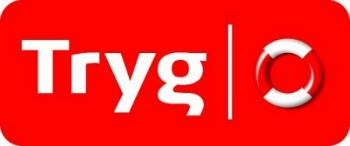 Tittel: IT Procurement Specialists
Stillinger: 2
Kontraktstype: Permanent
Stillingsprosent: 100%
Sted: Bergen
Arbeidsgiver: Tryg forsikring
Ref.kode: 8561
Søknadsfrist: 27-03-2017
IT Procurement Specialists - 2 positions
The Tryg IT Procurement team is looking to hire two IT Procurement Specialists to join its team in Bergen. Given that we seek two candidates, we encourage both experienced and newly educated professionals to apply.

The team is part of the Indirect procurement division, which is responsible for sourcing and managing all of Tryg's indirect spend (DKK 1,3bn). The IT Procurement function plays a central role in the realization of Trygs IT strategy and the successful candidates will thus have a large impact on how Trygs IT-environment evolves.
Role description:
We are looking for procurement specialist, who can contribute with new idéas of how to improve our current processes and help Tryg source new technology. The successful candidate will develop strategies and execute on sourcing initiatives. This includes managing supplier relations and deliverance. He/She will be expected to plan and execute on procurement initiatives focusing on our main IT categories; Application Maintenance & Development, Enterprise Infrastructure, End User Computing, Networks & Telecoms, and Enterprise Software.

Key responsibilities will include:
Lead or assist on procurement and sourcing initiatives within the field of IT
Build strong stakeholder relationships with focus on commercial competitiveness
Work closely with stakeholders to document business requirements, spend and specifications
Negotiate contracts and commercial terms in the best interest of Tryg
Work on and execute procurement strategies with the objective of driving out cost while maximizing quality and long term business value
Manage the timely delivery of the procurement initiatives and report accordingly

Experience and Skills required for experience and newly educated applicants:
A successful applicant either holds, or is about to receive a relevant academic degree within IT or similar (preferably: cand.it / cand.mat / cand.polyt). A successful experienced professional have +5 years' of experience within the field of IT procurement, preferably within a large organization.

In addition to the above, he or she has:
A willingness to challenge current practice: seek alternative options and challenge convention
A Self-starter mentality – motivated and disciplined. Can manage their own time well
Strong knowledge within IT-systems & Software Licensing
Experience of managing own projects or being part of projects
Strong communication skills, both verbal and written
Strong skills within any Scandinavian Language & English
An analytical mind-set: comfortable with manipulating large volumes of data

Application:
Please send application, CV, and any other relevant material to Tryg no later than March 27th 2017.
For more information:
Kontaktperson:
Andreas Larsson, Director, Nordisk Indkøbschef, tlf: +45 25100329, e-post:
Klikk her