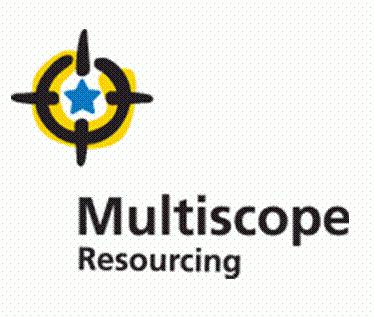 Tittel: Principal Electrical Engineer
Kontraktstype: Permanent
Stillingsprosent: Full time
Lønn: Neg salary
Ref.kode: 4512
Søknadsfrist: ASAP
Principal Electrical Engineer
As a division of a major operator, this well-established oil & gas engineering company, with a reputation for technical excellence, operates primarily as the in-house engineering department of a global operator with their focus being as a competence and execution centre for onshore, offshore, petrochemical and associated hydrocarbon engineering.
Role Overview/Purpose – Principal Engineer Electrical:
* Design of power distribution systems for electrical networks; electrical equipment specifications/datasheets for MCCs, MV and LV switchboards, asynchronous and synchronous generators, soft start units, VSDs, UPS systems, transformers, NER;
* Schematics for switchboards, MCCs, generations systems and auxiliary equipment; substation, switch room and plant layout design; electrical distribution surveys for onshore HV and LV networks; preparation of requisitions for electrical equipment; appraisal of vendor bids for electrical equipment.

Responsibilities – Principal Engineer Electrical:
* Act as lead engineer on Company projects, studies, etc.
* Undertake the competent engineering of electrical systems in accordance with specified procedures and plans
* Supervise the activities of design teams to complete activities to the required technical standards and project schedule when working as a team
* Co-ordinate and expedite discipline and multidiscipline interfaces for areas of responsibility
* Prepare manhour estimates and planning activities for proposal and projects as required
* Assist in the development of Company procedures and standards as technology develops

Qualifications -Principal Engineer Electrical:
* Degree/Masters in Electrical Engineering
* Member of a relevant Institution Chartered Engineer – preferred


* Experience in the Oil and Gas industry either preferably as a permanent employee
* Experience in Upstream Engineering
* Technically competent in all aspects of Electrical Engineering Power Generation, Transmission, Distribution
* Fully conversant with IEC standards, and Oil and Gas standard practices
* Proficient with ETAP
* Experience in Concept, FEED and Detailed Engineering projects for Oil and Gas (onshore)
* Experience in the development of power system studies and specifications e.g. Load Flow; Short Circuit; Transient stability analysis
For further information and a job description please contact
Kontaktperson:
Multiscope Resourcing Limited, tlf: +44 (0)1303 814 815, e-post:
Klikk her
Multiscope Resourcing.
Our experience in successfully placing people has taken us from dealing with those looking for their first career change, through positions of higher responsibility and up to senior executive level as well as catering for those who prefer to work on an assignment-to-assignment (contract) basis. Although certain things change when conducting assorted assignments, one principle remains the same and that is that we communicate and understand what it is that you're looking to achieve.

We endeavour to offer our services to a broad spectrum of clients within defined market places - the oil & gas, power & energy, marine and associated industries - with a view to offering you a comprehensive range of opportunities to consider. By talking to us, you can start to shape your future and be assured that everything we do will contribute positively towards that.