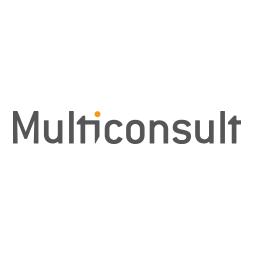 Tittel: Summer job
Kontraktstype: Summer job
Stillingsprosent: 100%
Sted: Oslo
Arbeidsgiver: Multiconsult AS
Søknadsfrist: 20-02-2017
Summer Project - Must Energy International Hydropower 2017
Multiconsult Energy has approximately 300 dedicated and innovative staff with multi-disciplinary backgrounds working with national and international projects.
An exciting opportunity for a summer job where you get to use your skills in an international renewable energy project.
Multiconsult will organize an international summer project for students in energy related studies in the summer of 2017.

Multiconsult is one of the largest consulting firms in Norway working with both national and international hydropower. About 50 percent of our projects are outside of Norway, mainly in southern Africa, the Himalayan region and South-East Europe. This gives younger employees an opportunity for an international career with us.

For the summer project 2017, the students will carry out a hydropower related study for a client in a country where we have projects. The team composition should be interdisciplinary in order to solve tasks related to such a study. It is expected that the students will put in significant effort during the project. The project is likely to be an integrated hydropower and water resources management project and we are looking for students with background from these two technologies.

The project is divided into the following phases:
Phase 1: Start-up period
Phase 2: Field survey and data collection
Phase 3: Preparation of final report

The students will get support from relevant experts during the project. The final delivery is required to be of a high standard. All documentation must be written in English.

Professional Qualifications:
Third and fourth ye­ar students within hydropower and renewable energy related studies (including structural engineering, mechanical engineering, electrical engineering, hydrology and hydraulics, meteorology, energy planning, geotechnical engineering, geology, environment, social sciences, economics and management)
Participants will be assigned roles within the team based on qualifications and prior experience. One of the participants will take the role as Project Manager, and applicants are asked to specify whether they are interested in taking a leadership role within the team.

Personal Qualities sought:
Creative and professionally engaged in their subject of study
Able to work independently and use their initiative
Enthusiasm and personal drive
A sense of responsibility
Taking pride in their work and the associated results
Must thrive on technical challenges
Strong academic results
Good communication and interpersonal skills
Team player
Basic Norwegian / Scandinavian language skills is an advantage

Multiconsult offers:
The summer project is paid as a standard summer job in Multiconsult and all expenses associated with the field assignment will be covered.

Applications should be written in English.

Please visit our website for information about the previous Must Energy summer projects and read testimonies from participants. http://www.multiconsult.no/karriere/student-og-nyutdannet/sommerjobb/must-energi-vannkraft/

For more information about the position, please contact the coordinator of Must Energy International Hydropower 2017, Christian Almestad.
For nærmere opplysninger om stillingen:
Multiconsult
er et norsk kraftsenter med internasjonalt nedslagsfelt innen prosjektering og rådgivning. Gjennom 45 kontorer i Norge og internasjonalt benytter vi 100 års erfaring til å skape ny historie. For oss handler muliggjøring om erfaring, rett kompetanse og riktig kompetansesammensetning blant våre mer enn 2000 medarbeidere.

Multiconsult er notert på Oslo Børs og opererer innenfor følgende seks forretningsområder: Bygg & eiendom, Industri, Olje & gass, Samferdsel & infrastruktur, Energi og Miljø & naturressurser.

Multiconsult utmerker seg spesielt gjennom sitt mangfold av fagområder der vi er spisskompetente. Gjennom vår bedriftskultur stimulerer vi de ansattes profesjonelle utvikling og verner om deres mulighet til å kombinere jobb og privatliv.

Multiconsult Sør-Vest holder til i trivelige lokaler på Forus og består av omlag 120 engasjerte og innovative medarbeidere med tverrfaglig bakgrunn. Vår avdeling GEO har i dag 19 ansatte innenfor geoteknikk, ingeniørgeologi og bergteknikk, miljøgeologi, samt grunnundersøkelser. Vi har 2 borerigger som utfører grunnundersøkelser og et laboratorium for enkle geotekniske analyser.